Bahina
Citrine, Shell Disc and Smokey Quartz Bracelet
Complimentary Home Try On
ONE OF A KIND
This one of a kind easy to wear bracelet adds instant grace and elegance with a mix of citrine, shell disc and smokey quartz stones, each set int 18K gold. Length is 7.4 inches.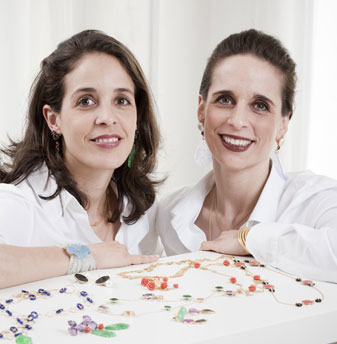 ANNICK JORDI & NOELLE VIELLARD-JORDI
Traipse the globe for refined yet vibrant jewelry and you'll uncover Bahina. Founded in 2007, the Swiss-based jewelry company merges the talents of its Founders, sister duo Annick Jordi and Noëlle Vieillard-Jordi, combining Annick's eye for fashion with Noëlle's gemstone expertise.
A love of unique, hand-cut gems, carefully sourced from Jaipur and Italy, sets the tone for the designer's confident use of color balanced with a timeless aesthetic and the highest-quality craftsmanship. Their collection of statement pieces also explores the integration of hand-carved Venetian glass intaglios, Porcellini shells, and flowers preserved in resin, all set in 18K gold.
Raised in Berne, Switzerland, the sisters' ambition lies in their vision for Bahina: creating happy jewelry that makes women feel good.
We love the color combination of this beautiful bracelet. The 18K gold provides further warmth and richness.