Meredith Kahn
Bridge Love Twist
This piece is currently out of stock. Please click the "Notify Me" button and we will email you once the item becomes available.
Like the Love Twist Ring, the ring here is an infinity symbol that loops around the finger twice. Here the two ends are bridged with a spectacular one-carat pear-shaped rose-cut diamond surrounded in a halo of diamonds. Made in New York City in 14k rose gold and diamonds. Size 6.
"This ring became magic once I found this center pear rose-cut white diamond. I hunt for special stones and this stone breaks hearts. This ring is one of a kind and will find its owner when the stars align at the perfect moment."
– Meredith Kahn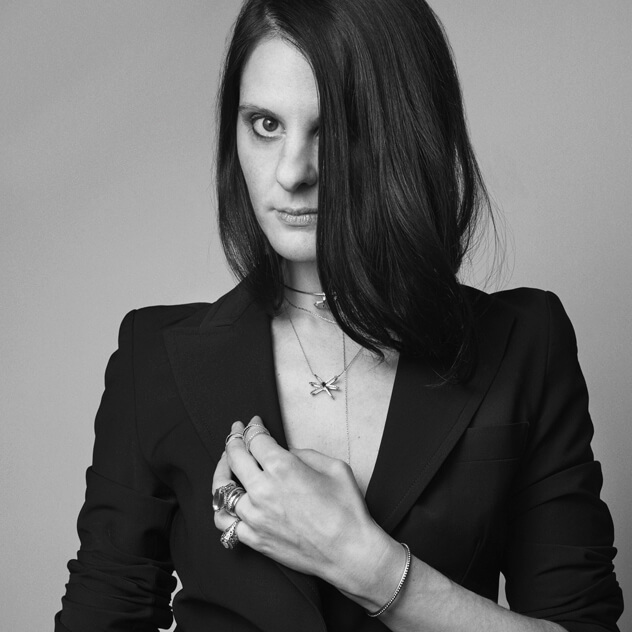 MEREDITH KAHN
Meredith Kahn draws delicate lines of diamonds to wrap around your hands, ears, wrists and neck as if they have always been there. After launching Made Her Think (an anagram of her name) over 10 years ago, Meredith has stepped out from behind her anagram to design her namesake collection. Every Meredith Kahn piece is designed with the idea that life is ever changing and always evolving. Her jewelry is made to become part of you, to layer and stack and hold on to forever. Every piece is manufactured with care in New York City.
That rose cut diamond is seriously breathtaking.
YOU MAY ALSO LIKE