Loren Nicole
Bead Bracelet
Complimentary Home Try On
From the designer's Permanent Collection, this elegant 22K gold bead bracelet is one to be treasured for a lifetime. The classic design provides an elegant look worn alone or paired with other bracelets. Handcrafted in California. 22K gold Shepherds clasp. 7.25 inches.
"This bead bracelet is made using bits of gold removed while making other pieces with each bead hand formed by individually melting the bits of gold. This technique allows the beads to be organic and each unique." — Loren Nicole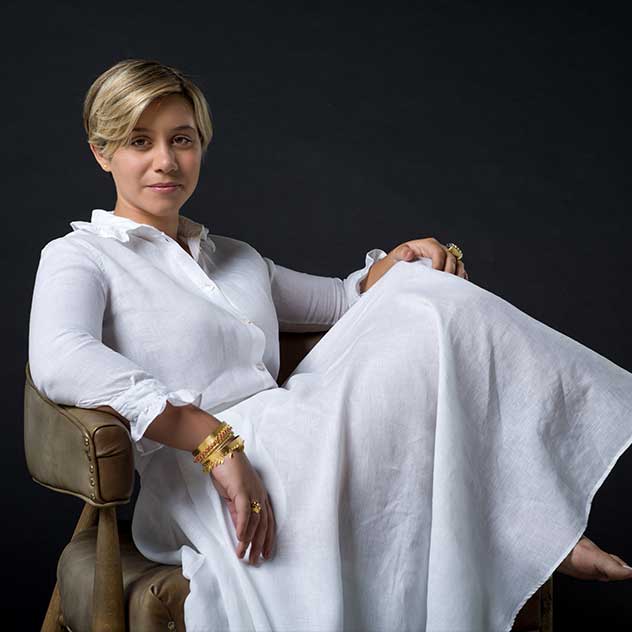 Loren began her career in archaeology working on numerous digs in Central and South America researching ancient civilizations of northern Peru and then as a conservator for ancient and ethnographic textiles at the Metropolitan Museum of Art (Met) in New York City. It was there where what began as a curiosity to better understand objects of the past, developed into a passion for ancient metalsmithing that ultimately eclipsed her academic interests and resulted in the launch of her inaugural collection in Summer 2016.
Her love of the past and studied approach continues to be visible in her work, whether through researching museum collections of ancient chains to experimenting and perfecting her approach to chain making, or by employing the 3500 year old technique of granulation.
We love how this bead bracelet instantly transforms and elevates any outfit. Classic yet so refined, it is sure to become a favorite go-to jewelry staple.