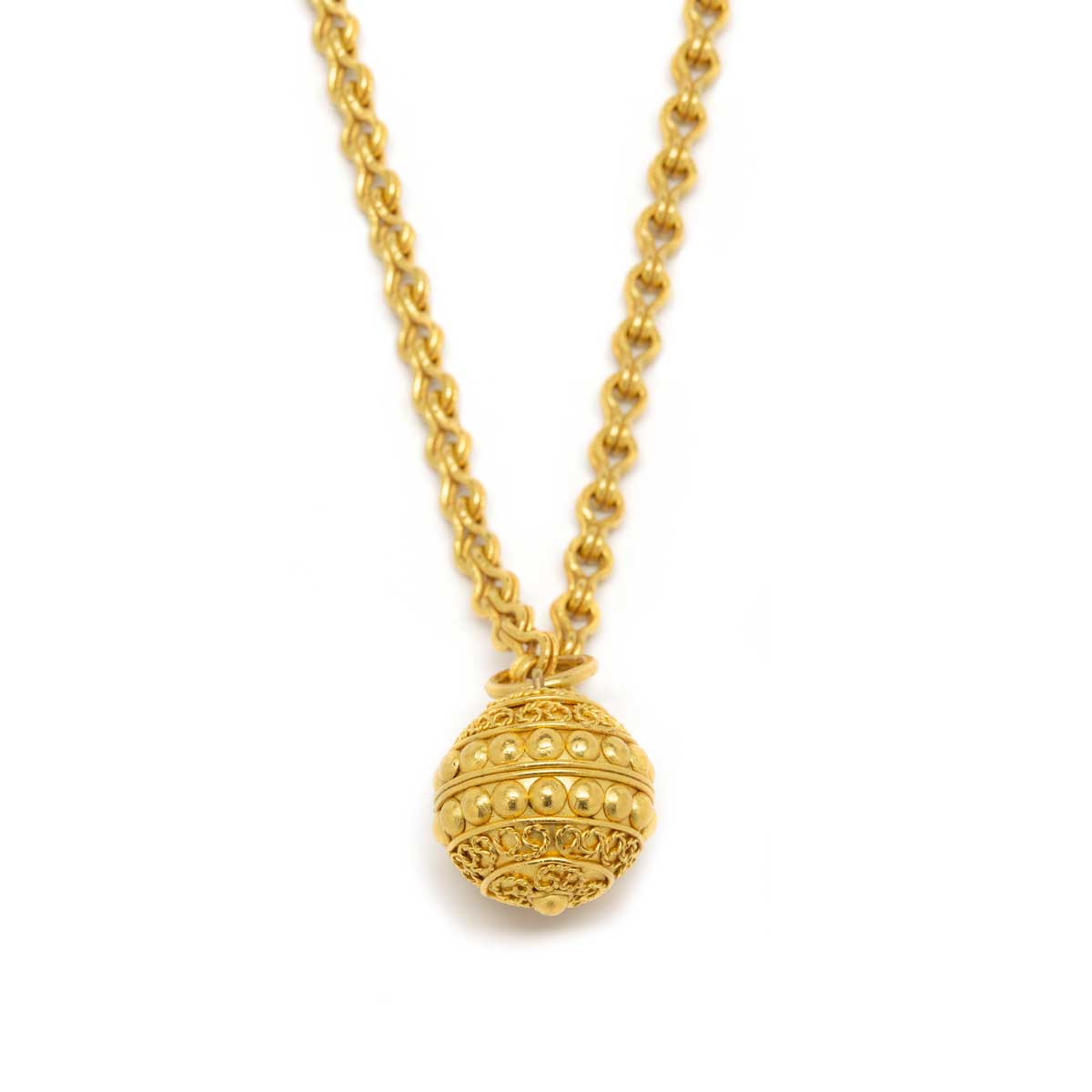 Linda Hoj
Ball and Chain Necklace
Complimentary Home Try On
ONE OF A KIND
This significant yet extremely versatile one of a kind necklace features a beautiful golden ball with meticulous granulation detail suspended from equally magnificent handmade sailors knot chain. Handcrafted in 22K gold. 0.75 inch granulated hollow gold ball. 21 inch planished sailors knot chain with toggle clasp.
"The intricate work on the pendant is a nice contrast to the heavier chain. While very comfortable to wear, the weight of the necklace provides a nice grounded feeling that keeps you happy all day long." — Linda Hoj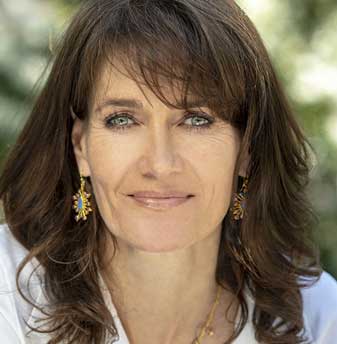 Linda has been designing for private clients most of her lifetime and only recently decided to formally launch her debut collection. She combines her training as an artist with her deep understanding of ancient jewelry making techniques to create one-of-a-kind, handmade, wearable art. Each piece as unique as the woman who wears it. Understated luxury and old-world sparkle comes through in her designs and chosen materials. Linda seeks out stones which are cut as they were centuries ago and prefers when the high karat gold she uses bears the hallmarks and glow of everyday wear. Her soulful collection exudes an organic elegance that is perfect for the modern woman.
This necklace is like a wearable piece of art that will immediately become your signature piece.