Lalaounis
Aurelia Necklace with Sapphires
This piece is currently out of stock. Please click the "Notify Me" button and we will email you once the item becomes available.
Elaborate scrollwork and exquisite details define this stunning 18k gold and sapphire necklace from the designers' Aurelia collection, which means "The Golden One." Inspired by an ancient technique known as "open style" which originated during the 3rd century A.D., the design nods to the past while remaining thoroughly contemporary. Handcrafted in Greece. Measures 95cm.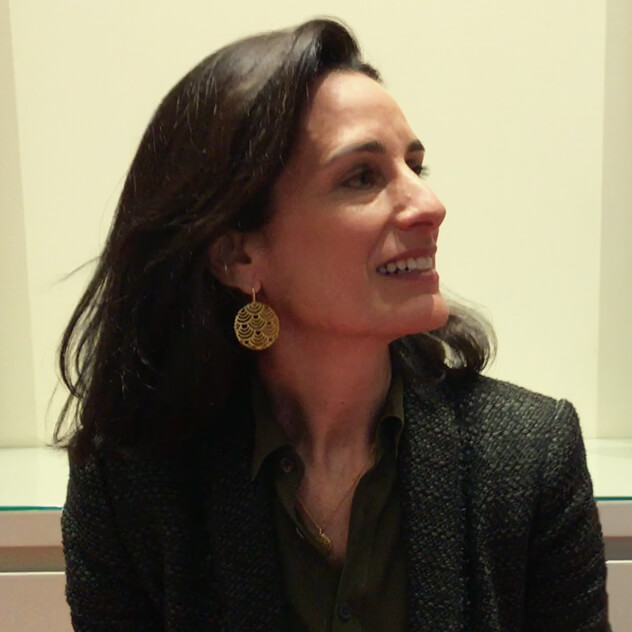 LALAOUNIS
Contemporary designs meet ancient inspiration in the rich yellow gold of Lalaounis. Founded by fourth-generation jeweler Ilias Lalaounis in the 1960s, the company revived ancient Greek goldsmithing techniques, creating modern jewelry inspired by the country's rich archeological heritage. Following in the footsteps of their father, today the four Lalaounis sisters – Aikaterini, Demetra, Maria and Ioanna – are transforming five generations of tradition into wearable jewelry for modern women. Worn by style icons from Jacqueline Kennedy Onassis and Elizabeth Taylor yesterday to Scarlett Johansson and Charlize Theron today, the company's designs are also exhibited in the Ilias Lalaounis Jewelry Museum in Athens.
Channel your inner Greek goddess with this intricate gold and sapphire necklace. We love its pairing of medallions and sapphire beads which lend it an ornate, talisman-like quality.