Lalaounis
Apollo Earrings
This piece is currently out of stock. Please click the "Notify Me" button and we will email you once the item becomes available.
LIMITED EDITION
Reimagined from the original Apollo earrings Ilias Lalaounis made for Aristotle Onassis to give to Jackie in 1969 for her 40th birthday and to commenmorate the moon landing, these lmited edition earrings are every bit as striking as the originals.
The earring's diamond encrusted stud is surrounded by golden swirls representing the orbit of the moon. Small renditions of the lunar module then cascade to a golden sphere which is textured to emulate the craters on the surface of the moon. Perfectly placed diamonds (Jackie's earrings featured rubies rather than diamonds) on the sphere glisten with your every movement. Handmade in Greece. 18K gold with 0.19 ctw diamonds. Length is 8 cm/3.15 inches.
Currently pre-order only. Please click Notify Me to be contacted regarding these earrings or contact us directly by email or by calling 888-634-2549.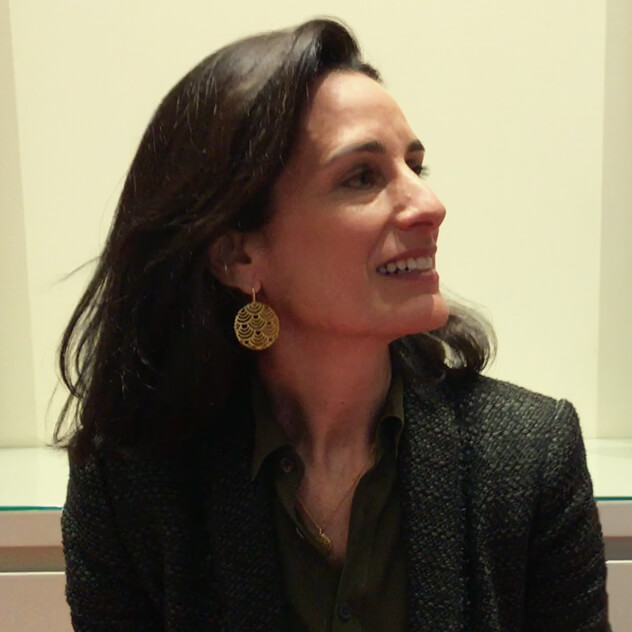 LALAOUNIS
Contemporary designs meet ancient inspiration in the rich yellow gold of Lalaounis. Founded by fourth-generation jeweler Ilias Lalaounis in the 1960s, the company revived ancient Greek goldsmithing techniques, creating modern jewelry inspired by the country's rich archeological heritage. Following in the footsteps of their father, today the four Lalaounis sisters – Aikaterini, Demetra, Maria and Ioanna – are transforming five generations of tradition into wearable jewelry for modern women. Worn by style icons from Jacqueline Kennedy Onassis and Elizabeth Taylor yesterday to Scarlett Johansson and Charlize Theron today, the company's designs are also exhibited in the Ilias Lalaounis Jewelry Museum in Athens.
We are so delighted that Lalaounis decided to recreate these spectacular earrings that carry with them such a special story and significance. It is one to be treasured and passed down to future generations.