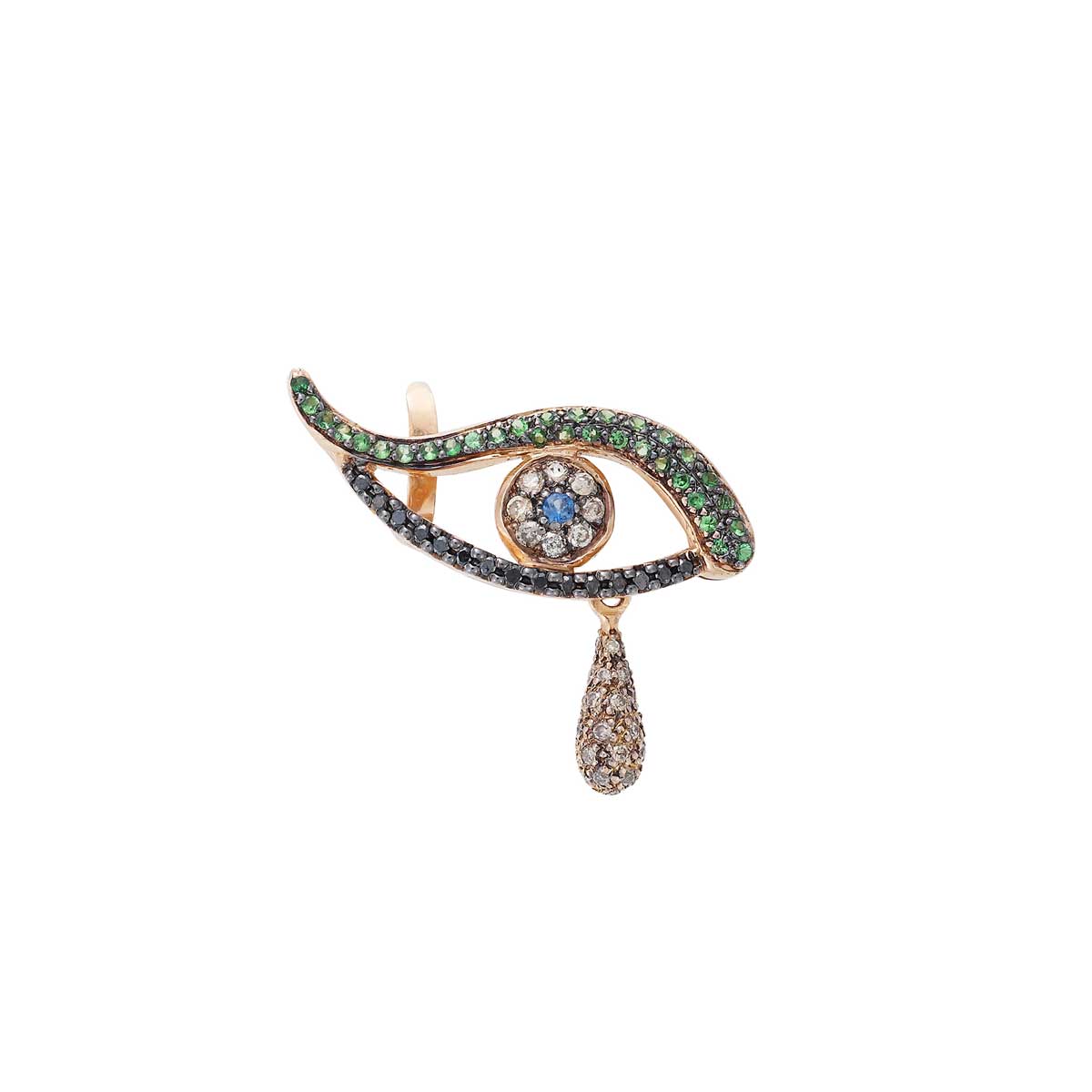 Ileana Makri
Angry Tears Earring in Rose Gold
Complimentary Home Try On
Ileana's signature evil eye earring takes a surrealist turn with the addition of emotion: a single poised sapphire tear to shield the wearer from sadness. Finely crafted in oxidized 18k rose gold with brown diamonds, black diamonds, blue sapphires and tsavorite garnets.
"My younger daughter had the inspiration for the crying eye. She said that eyes can be crying because of happiness or sadness. I thought it was an excellent idea. It's through the eyes that you see emotion. That's what we wanted to add to the evil eye, the idea that eyes show what you're feeling." - Ileana Makri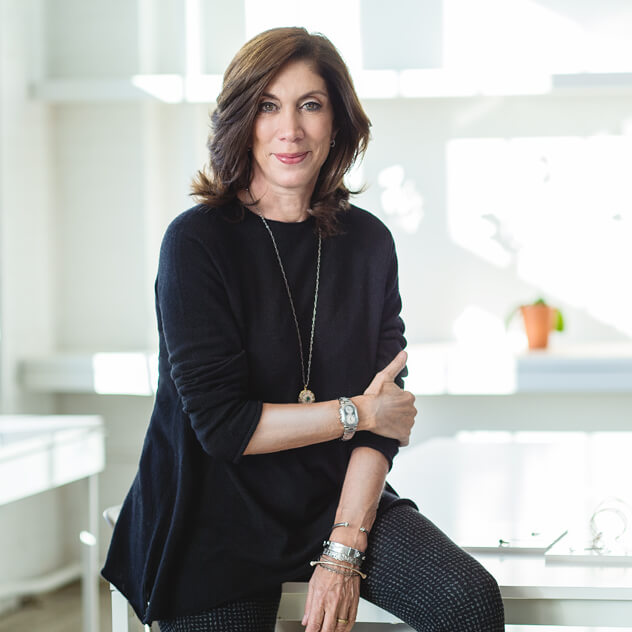 ILEANA MAKRI
On a summer night in the Greek islands, the skies are filled with millions of tiny stars. That sparkling display inspired Ileana Makri to design jewelry covered with the brilliance of tiny micropave diamonds. At home in Paris and New York as well as her native Athens, Ileana is a global nomad. Her sleek modern designs are often layered with meaning from the symbols and icons of many cultures, including evil eyes and snakes. A fashion favorite, her jewelry has graced the runway shows of London designer Marios Schwab and The Row by Mary-Kate and Ashley Olsen.
We love the evil eye for its symbolic power as well as its beauty. This modern update to the classic motif packs visual punch—and it's a warm and fuzzy reminder to embrace emotional connection.