Judi Powers
A Tree Grows in Brooklyn Stud Earrings
This piece is currently out of stock. Please click the "Notify Me" button and we will email you once the item becomes available.
Inspired by a branch outside her window, Judi individually carved these leaves to capture the way that nature never repeats herself exactly. These post earrings are crafted in recycled 18k gold and measure approximately 10x12mm.
"If you look closely you'll notice that the pair isn't identical, which is by design. I like how nature makes no two things exactly alike and wanted to play with that idea here."
– Judi Powers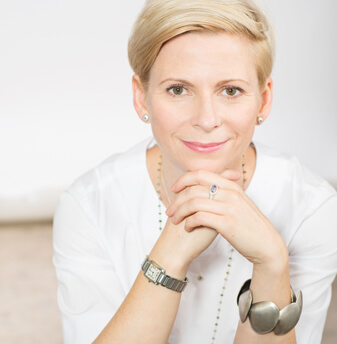 JUDI POWERS
Sculptural gold. Organic forms. Satiny surfaces. Every Judi Powers piece is shaped by her hands so its not surprising how much they call out for your touch, like a worry stone you reach for in your pocket. After a career in book publishing, Judi began again as a jeweler, starting at the bench as a metalsmith and then studying design. She obviously made the right decision: she was recently named a Rising Star at the jewelry industry's biggest tradeshow. All of her pieces are made with recycled metals and ethical gems. As you might expect from someone who loves books as much as she does, every piece tells a story in metals and gems.
We love how much detail and individuality is packed into this delicate little stud earring. We saw Judi wearing these and instantly knew we needed to add them to our collection.
YOU MAY ALSO LIKE