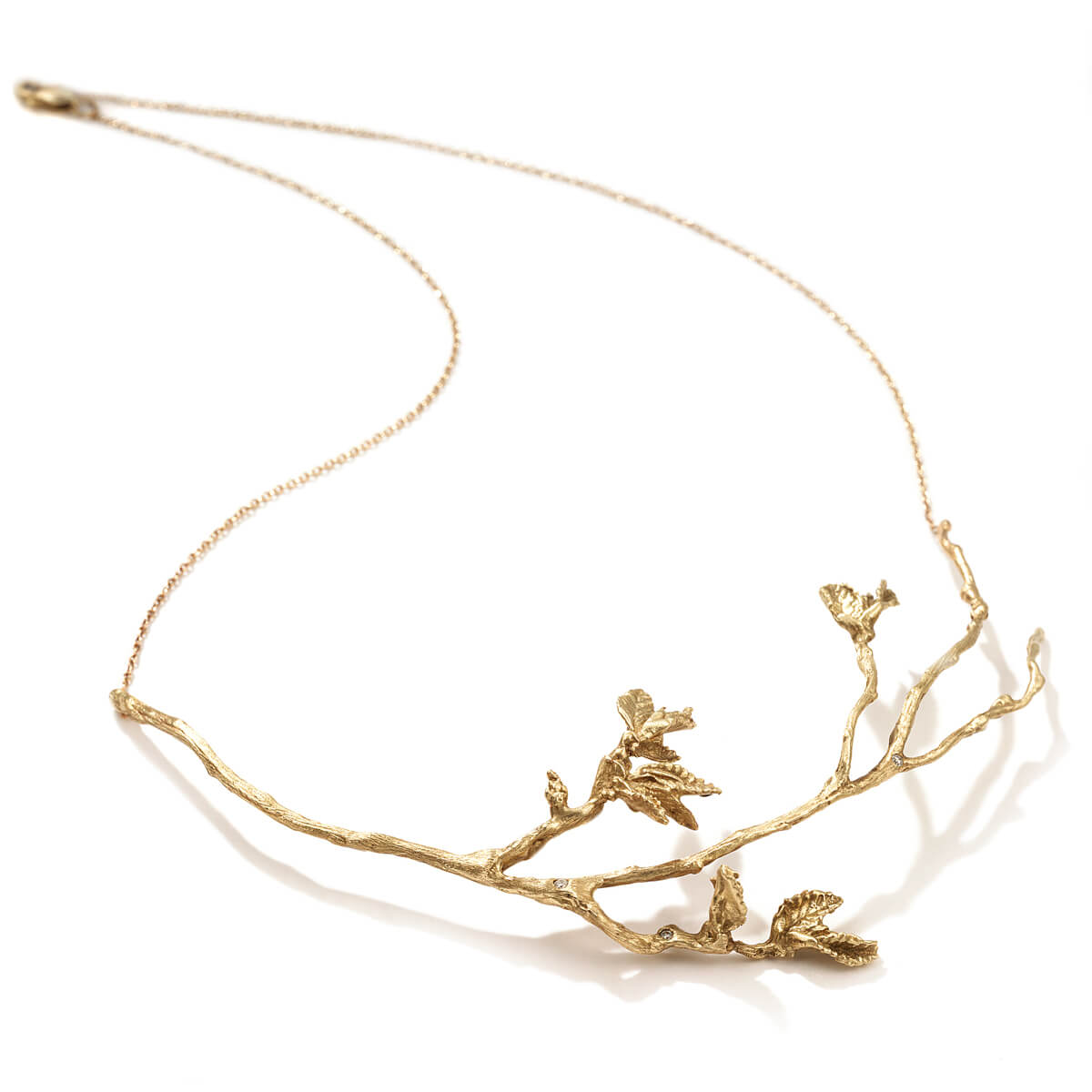 Judi Powers
A Tree Grows in Brooklyn Necklace
Complimentary Home Try On
This signature necklace is an instant classic. Cast from a branch with individually hand carved leaves, it captures the beauty of a walk in the forest with one dramatic gesture in gold. Hand crafted in Brooklyn in recycled 14k gold and sprinkled with tiny recycled diamonds. The necklace is 16-inches in length and the branch itself is four inches long.
"I love living in Brooklyn because there are so many trees and flowers. I cast a branch from a tree in my neighborhood and it forms the centerpiece of this statement necklace. Wherever I go in the world, I always take along this piece of Brooklyn with me."
– Judi Powers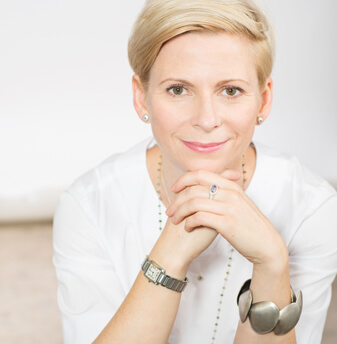 JUDI POWERS
Sculptural gold. Organic forms. Satiny surfaces. Every Judi Powers piece is shaped by her hands so its not surprising how much they call out for your touch, like a worry stone you reach for in your pocket. After a career in book publishing, Judi began again as a jeweler, starting at the bench as a metalsmith and then studying design. She obviously made the right decision: she was recently named a Rising Star at the jewelry industry's biggest tradeshow. All of her pieces are made with recycled metals and ethical gems. As you might expect from someone who loves books as much as she does, every piece tells a story in metals and gems.
This necklace has the presence of a collar but is comfortable to wear. It is wonderful nestles inside a shirt collar but also dramatic enough to be worn in a deep necklace with a black dress. This is the first Judi Powers piece we saw and for us it is still her signature piece.
YOU MAY ALSO LIKE